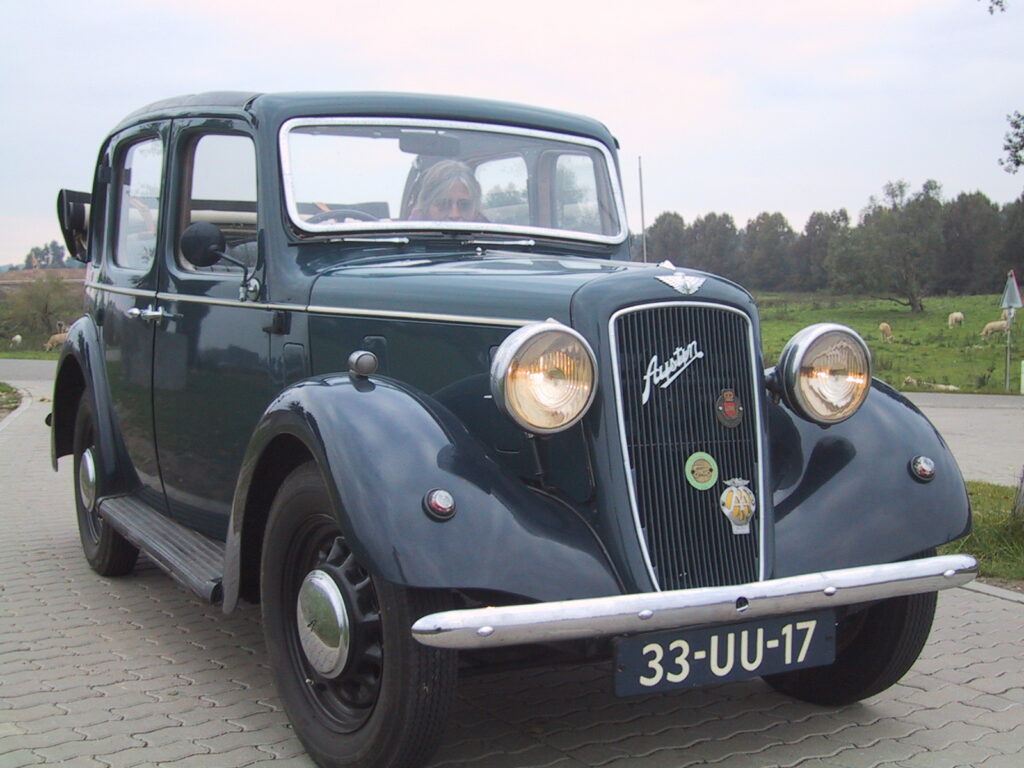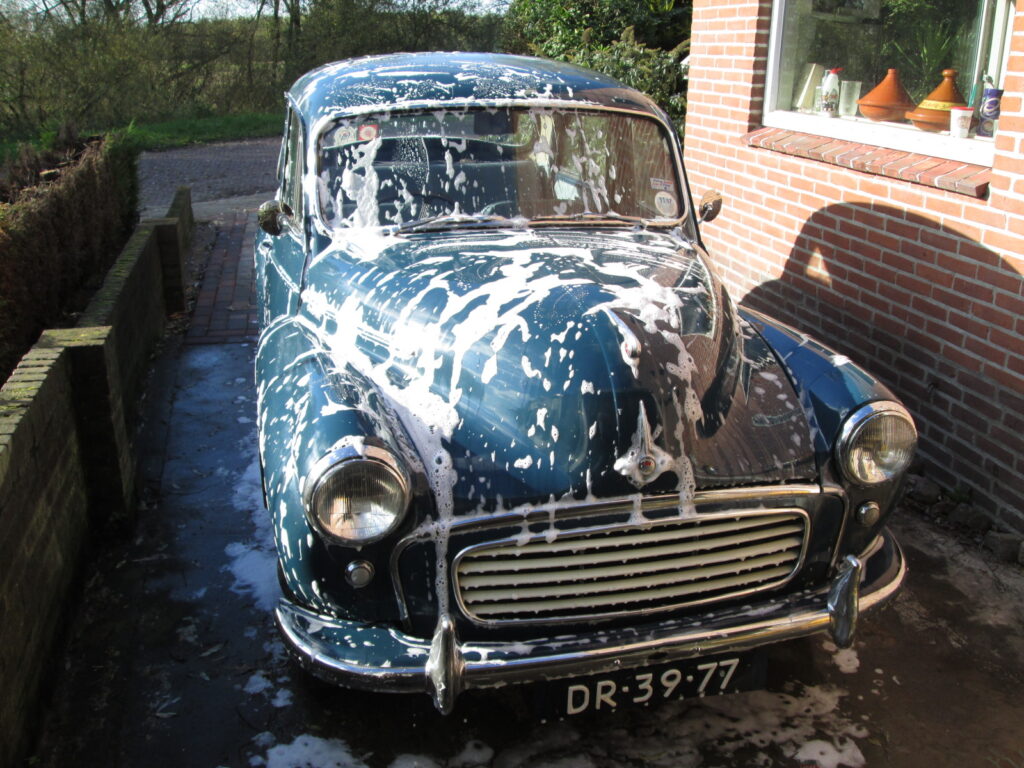 A selection of historic cars from various English speaking parts of the world. We like to drive these vehicles and of course they need regular repairs too.
---
The RustyDaytrips weblog
Here you can see some posts from our RustyDaytrips.nl weblog:
Although we had some rain a few days ago, Sunday was sunny and dry, so we had no trouble driving all the way with the roof down to the late summer event of the Austin Club Holland. There were mostly Austins of the Ten type, but there was a nice Van and two Twelves. One […]
A very nice day out
The Wolseley hauled us with our camping gear to the south of the country for the annual club weekend. There we saw quite a few different club cars, like this Hornet. Even this Diesel powered Morris Oxford slogged up the hill. There were even four Maestros. This Clove brown Maestro 1300( formerly part of our […]
Overcast but pretty paddle day
The wheel trim rings on our Van were creaking like an old wicker chair and they looked too wide for our little Mini. Luckily I found an old set of smaller trim rings. This is one of the new old rings. Much better than the old ones. Here you can see the three versions that […]
A fine late summer day
It was a fine day for a drive in our Wolseley 1500. There were many different types of Austin, Morris, Riley, MG, Jaguar, Rover and Wolseley cars.
The old Wolseley used to have a so- called " Cable Change" mechanism to connect the gear lever to the gearbox. This worked fine, but at some point we changed the engine and gearbox to a late version. This later version uses a " Rod Change" . This is the same system used on Mini's, […]
It seemed the brakes on the Ten needed cleaning and adjustment. While up on the ramp I cleaned up the chassis a bit too after an oil change and a dirty session with the grease gun. Got a new top hose too. This seems to be a rather heavy duty item. I thought it didn't […]
A run with the local classic vehicle club. The Austin must have been the oldest car around. A great variety of vehicles turned up: cars, tractors, mopeds and motorcycles.
To read more posts, click this link to the Rusty Daytrips weblog.
---
Rusty videos:
Follow this link to see all Rusty videos