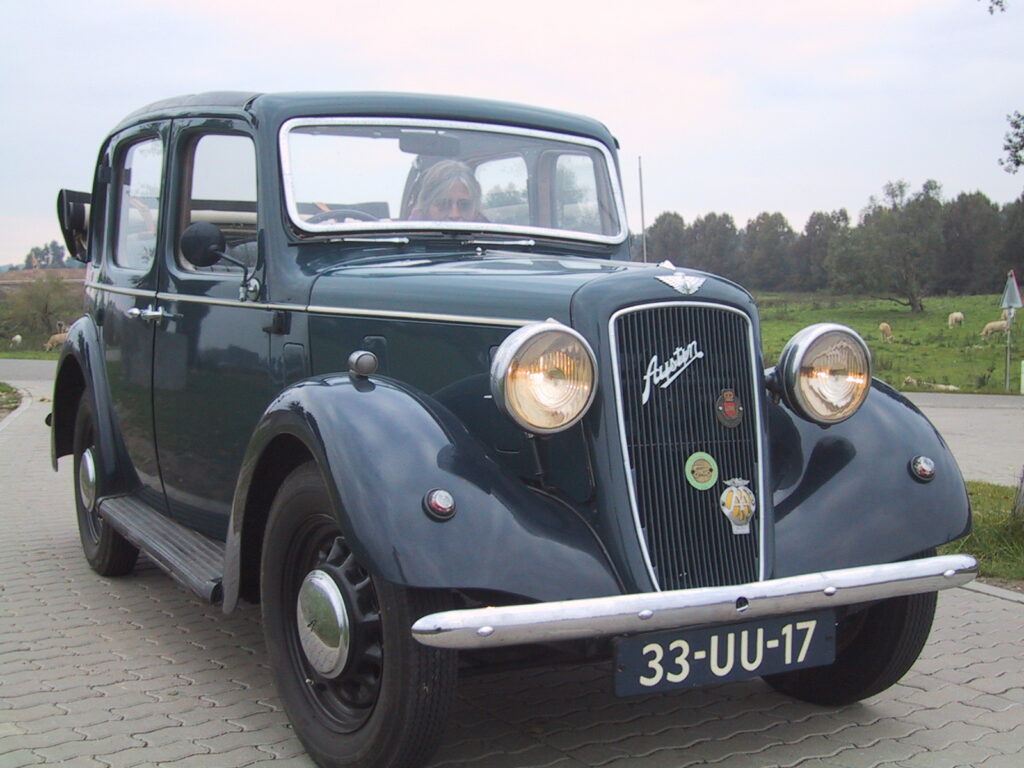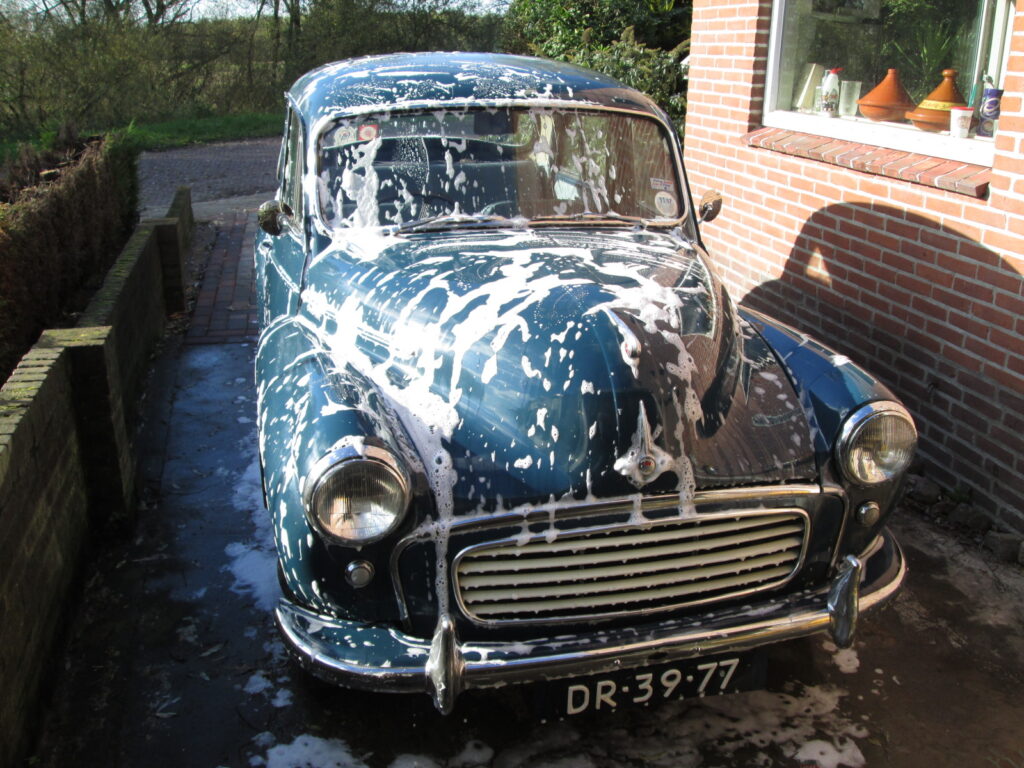 A selection of historic cars from various English speaking parts of the world. We like to drive these vehicles and of course they need regular repairs too.
---
Here you can see some posts from the RustyDaytrips.nl weblog:
It is a time of travel restrictions and social distancing, so most events are cancelled or postponed and the cars remain in the garage. Unless of course we think of another way to organise an event. This is what we did: the entrants of this run subscribed to a Whatsapp group and they all […]
Catch a ride in our Austin pickup Hop in the back seat of the Wolseley 18/85s
The starter on the MGB GT was not always working. I had cleaned up the contacts in the solenoid a few years ago, but the starter was still somewhat suspect, so I had planned to get a rebuilt or new starter anyway. This is a fairly cheap replacement. I could buy this without returning […]
The Ford Pinto engine is a very strong and reliable machine. It is a more modern engine than the original Jeep engine. When we bought the CJ there was already a Pinto engine in the car. When that engine needed replacement I considered fitting an original Jeep engine, but found it was much easier and […]
Wolseley 1500 was produced from april 1957 to 1965. It utilised the Morris Minor floorpan, suspension and steering but was fitted with the larger 1,489 cc B-Series engine and MG Magnette gearbox. The car was almost identical to the Riley One Point five, though the Riley was equiped with twin SU carburettors giving it a […]
This is the brochure of the entire post war Austin passenger car range. See if you can spot the differences. They look very similar, but different in size. Who said modern cars look alike?
You can call the Austin 16 BN1 the first post war Austin. Manufactured from 1945 to 1946, it was basically the body of the Austin Twelve with the new 4-cylinder 2199 cc, overhead-valve engine fitted. This made the 16 BS1 the first Austin saloon car with an overhead valve engine. This was quite a […]
This is one of the earliest Dutch language brochures of the Austin 1800. Only the MK1 Austin version in the Netherlands was called the " Balanza" . This brochure explains the principles of this unusual car in detail using schematics and very artistic drawings by Alec Issigonis, the primary designer himself.
I wonder how long the snow will stay. The Wolseley is longing for a sunny spring run. Just one wheel out in the snow: " I'm freezing my taillights off!" Shovelling snow? " Get a snowplough, my boy!" Jimny doesn' t mind, he' s a tough little puppy.
To read more posts, click this link to the Rusty Daytrips weblog.
---
Rusty videos:
Follow this link to see all Rusty videos