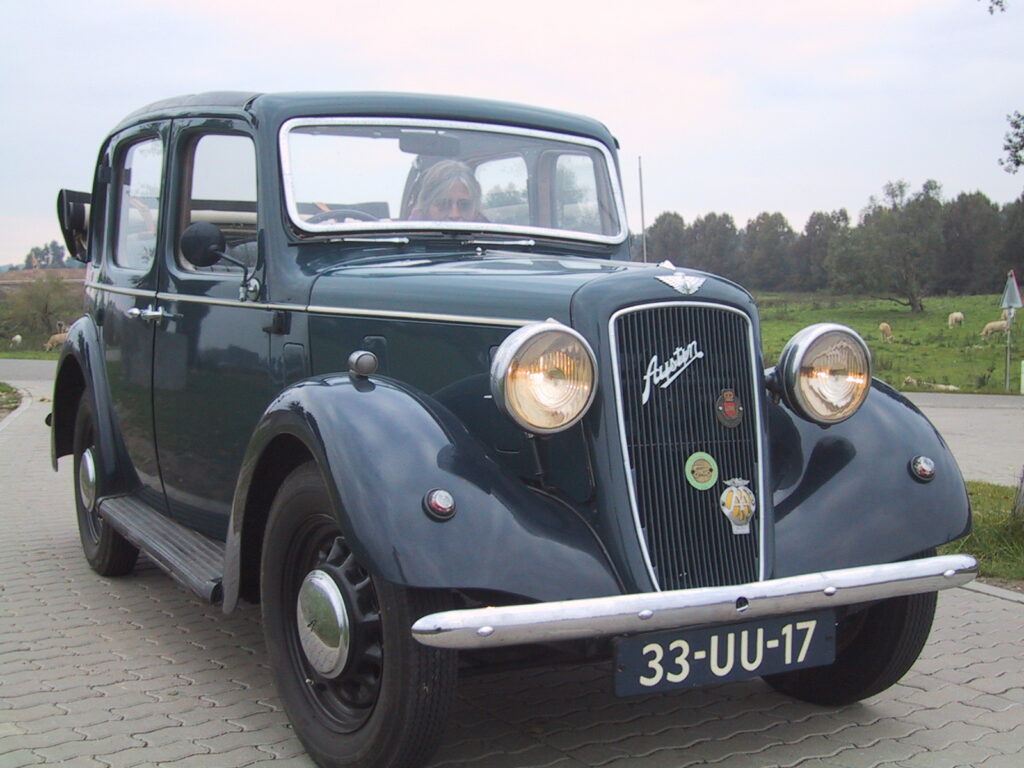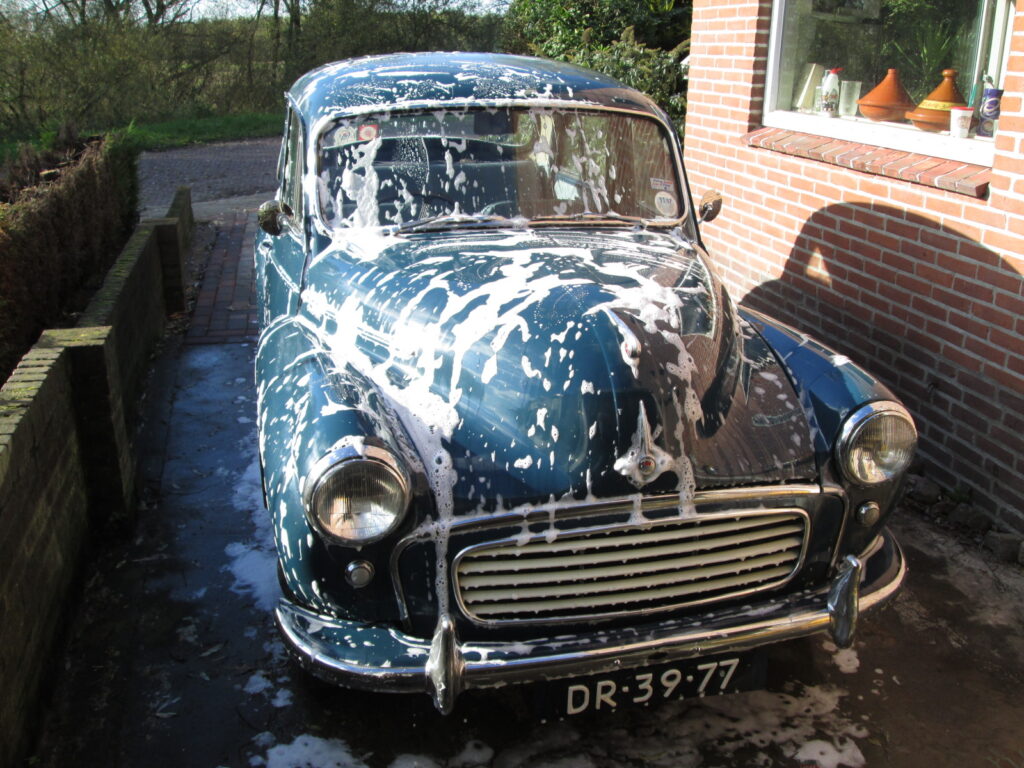 A selection of historic cars from various English speaking parts of the world. We like to drive these vehicles and of course they need regular repairs too.
---
Here you can see some posts from the RustyDaytrips.nl weblog:
It was a fine day for a drive in our Wolseley 1500. There were many different types of Austin, Morris, Riley, MG, Jaguar, Rover and Wolseley cars.
The old Wolseley used to have a so- called " Cable Change" mechanism to connect the gear lever to the gearbox. This worked fine, but at some point we changed the engine and gearbox to a late version. This later version uses a " Rod Change" . This is the same system used on Mini's, […]
It seemed the brakes on the Ten needed cleaning and adjustment. While up on the ramp I cleaned up the chassis a bit too after an oil change and a dirty session with the grease gun. Got a new top hose too. This seems to be a rather heavy duty item. I thought it didn't […]
A run with the local classic vehicle club. The Austin must have been the oldest car around. A great variety of vehicles turned up: cars, tractors, mopeds and motorcycles.
A placid Summer day on the river. This beaver was swimming lazy circles around the kayak. It looked a bit small to me, but when it slapped the water with his flat tail, I was sure this was a beaver. While floating past some bushes I heard a few more, but they didn't show themselves. […]
The orange MGB was slightly overdue for a service. Because of the covid-restrictions the car had not been used much, but still I try to change the oil every two years, check the brakes and grease all lubrication points. Also it was another good reason to practice lifting skills. And of course there was a […]
I noticed a strange noise while driving the Seven. It seemed to emanate from the front of the engine. After removing the fanbelt I found that the itself was fine, but the dynamo definitely was difficult to turn and the front bearing seemed shot. I keep a spare dynamo with the Wolseley, so I decided […]
Now, with a four post lift installed in the shed it should be easier to work on those low cars. The mini Van is the lowest of the bunch, so it seemed appropriate to start with a job that came up after the safety test. Yes it failed because the rubber boot on our five […]
Suddenly it's summer after some dark and rainy weeks.
The first classic car event for our Wolseley 1500 turned out to be a beautiful day. The car behaved well and the run took us through some very scenic areas.
To read more posts, click this link to the Rusty Daytrips weblog.
---
Rusty videos:
Follow this link to see all Rusty videos