A collection of historic cars from various English speaking parts of the world. We like to drive these vehicles and of course they need regular repairs too. Mostly cars from 1937 to 1999, but also kayaks and sewing machines.
Read about travel and tinkering with mechanical machines, visit the Rusty daytrips weblog (below) where you can see how we travel, drive, paddle, break fix and find on a regular basis.
RustyDaytrips.nl
While clearing out the rubbish left in the garage after a messy rebuild of the roof on our house, I decided a second workbench would be a good addition. I also moved all the crates that were on a shelf to the shelf under the new workbench. This feels much safer as there will be […]
In 2007 we traveled to Queensland and made a roundtrip, driving paved and unpaved roads. Visiting places like Cairns, Cooktown, Cape Tribulation, Chilligoe, Dimbulah. Laura, Etty Bay, Irvinebank and Kuranda
I re-edited some video highlights of our 2005 trip to Australia. Amazing nature and beautiful desert and tropical forest tracks. It was an unforgettable adventure.
In 2005 we made a trip to Australia. There we attended a meeting of the Australian Landcrab club. Here's a re-edit of the video I made back then.
Another fine Autumn run for the |Wolseley.
Even though the water pump was changed when the new engine was fitted, I noticed a slight bearing like noise from the waterpump and maybe a small leak. This is the new pump. It looks This is the new pump at the top of the photo. It looks much beefier than the one it […]
Here's a video of our sunday drive in the AustinTen to the Dutch Pre war Austin Seven Owners Autumn event. It was a sunny day and we visited the small but splendid BMW collection in Beusichem. This is a collection of early BMW cars and of course there were several of the Austin-related Dixis.
This weekend I was enrolled as navigator(passenger) for a run with ww2 era vehicles through local lanes and dirt roads. Weather was often wet and sometimes gloriously sunny. Our vehicle was this little Jeep called " No Guts No Glory".
To read more, click this link to the full Rusty Daytrips weblog
---
Rusty videos:
Follow this link to see all our Rusty videos
---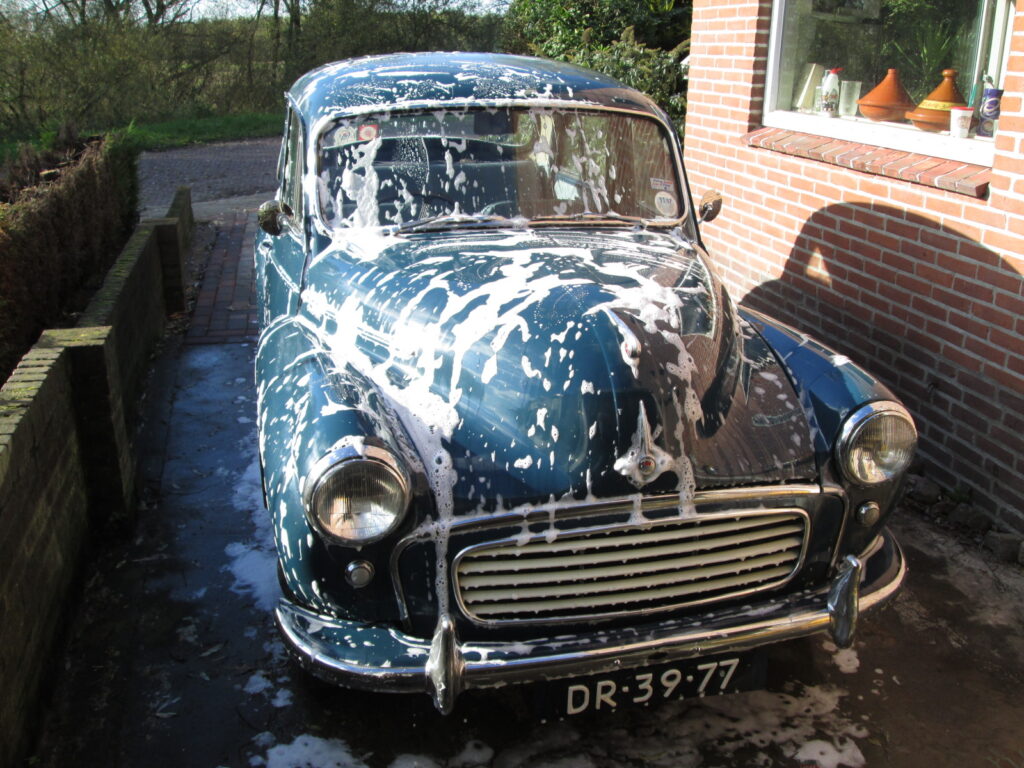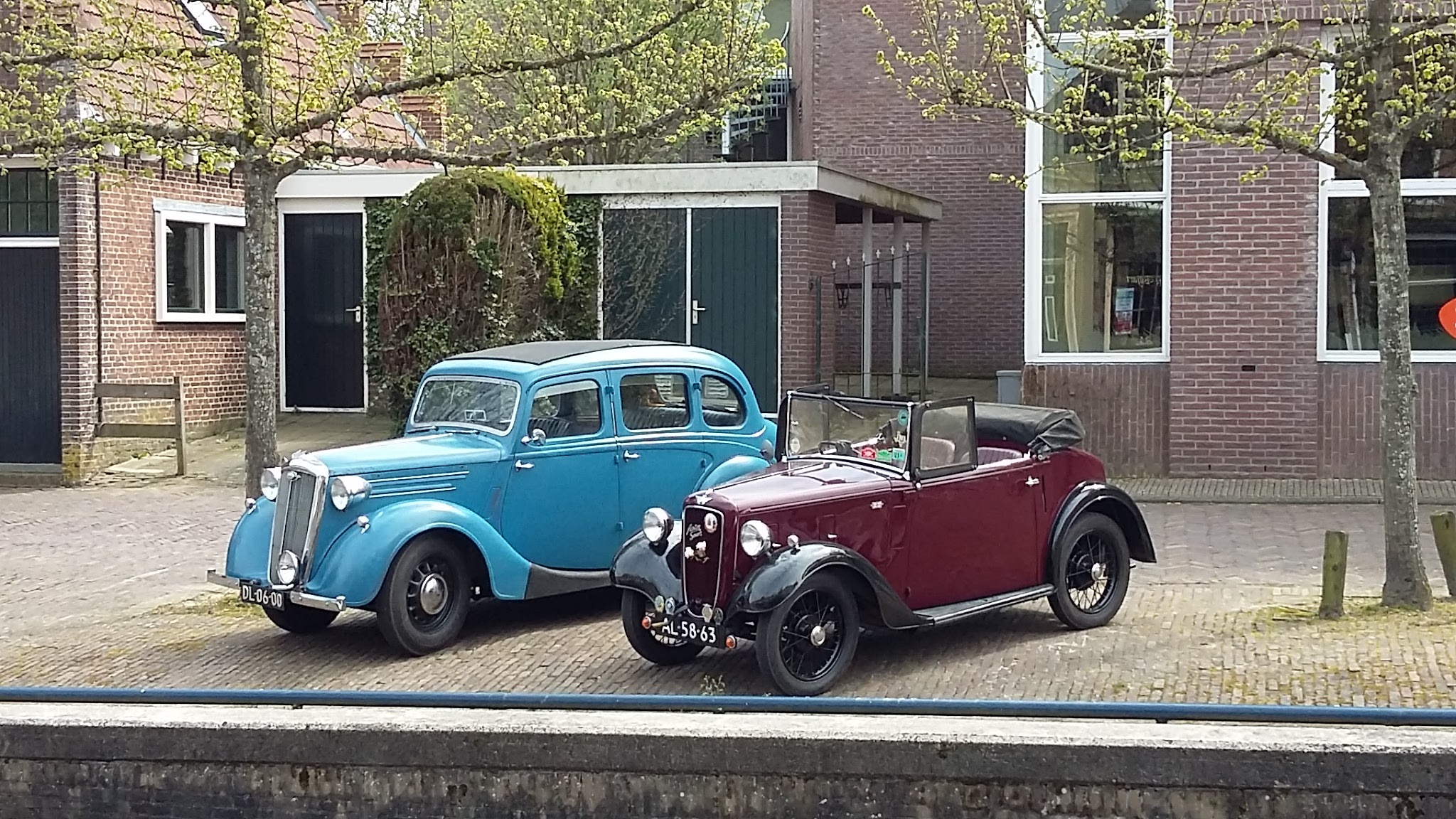 Klassiekerpassie: VroemBlog
Het gaat bij deze club om de wat grotere voor-oorlogse Austin Modellen, zoals de Ten, Twelve en meer, van voor 1950. De bescheiden groep leden voelt meer als een goed op elkaar ingewerkte vriendengroep. Dat betekent niet dat nieuwe leden niet welkom worden geheten. Zelf hebben we al jaren een Ten, maar ik was […]
Ze waren er zelf helemaal door overdonderd: de organisatoren van de eerste bijeenkomst van de Wagoneer fanclub Whatsappgroep & Dutch Wagoneer Drivers Facebookgroep. Ze zeggen wel eens dat als je er één gezien hebt dat je ze allemaal gezien hebt, maar de ongeveer veertig aanwezige Wagoneers waren allemaal heel verschillend! Dit is vast een record […]
---